So last year I had a Valentine Card Making party. I provided tons of paper, glitter, macaroni, all kinds of fun shit and everyone that came contributed all kinds of neat things as well (lace, vintage paper, buttons, etc). We noshed on junk food, doughnuts, candy, and spritzer and watched Clueless and the Little Mermaid while we worked. In the end we all had awesome Valentine's cards made to give to our friends and family. I wish I had taken pictures of all the different cards everyone made. Anyway, I'm contemplating hosting another Valentine Craft Party again this year.
Here's your photo cred: Jenny Hanson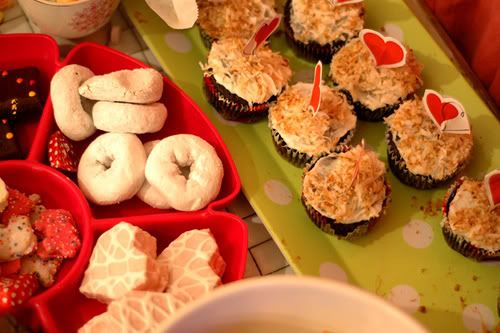 the infamous snack table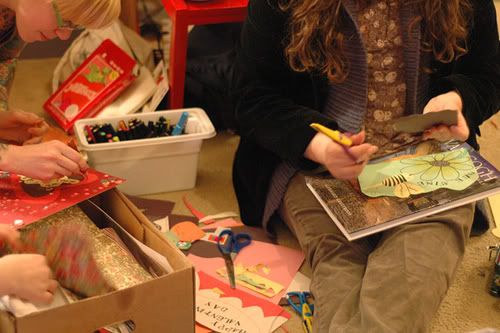 working hard!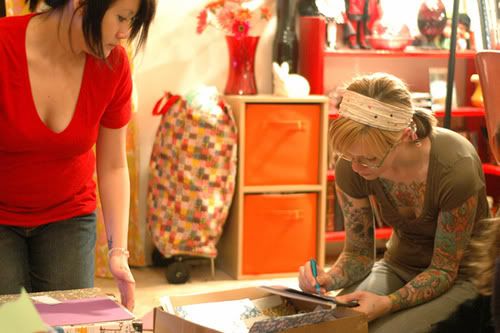 look at all the red