WWW.STUFFBYSOPHIE.ETSY.COM
So I finally got off my ass and took some pictures outside today since it was sunny and Andy found the camera battery charger. I've been updating things sporadically throughout the day. I still have a lot of things to update, but I think I'm going to space them out a little to keep things interesting and fresh. Now that the shoppe has a decent amount of items with better pictures I'll be happy, and I'll update 2 or 3 items a day (my goal anyway). Went to the hobby store and got some neat things that I can work with to make some Valentine stuff.
Also I got myself a BLYTHE doll like I've been wanting for a while. Seeing all the cute handmade outfits on Etsy for her was too much and I had to get one. It's actually the mini Blythe which is significantly cheaper....I'll get a real size Blythe one day (maybe on my birthday!). I'm being a little bit PSYCHO about the whole thing. I've deduced that it's because I didn't have enough toys growing up and I never got the American Doll that I always wanted. I have always been obsessed with dolls since I was little, even the creepy porcelain ones with scary ringlets and victorian dresses. Anyway, I've already gotten her 3 custom made dresses from Etsy, which I will post when I get them, as well as a miniature storage trunk for her dresses, and a mini meal that consists of bread, brie, and a cup of coffee. She'll be hungry when she gets here.
Isn't she precious? Her name is Fiona Blythe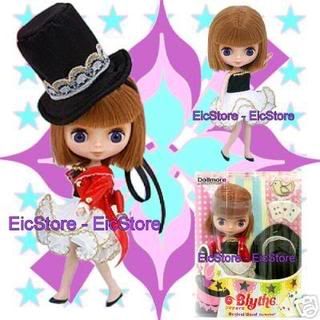 I posted some more stuffed things like these Heart Stuffies for Valentine's day, as well as some others.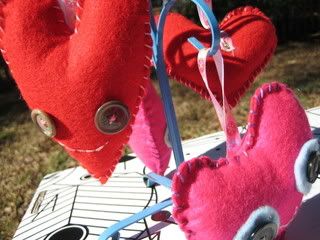 I'm also gonna post cute things that I find occasionally for resale. Like these adorable little pink Lucky Cat Statues that i Love.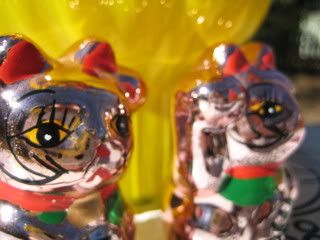 And some mini paintings (all originals, no prints!) like this one. I think I'll sell most of them UNframed with choice of framing if they want it. That way it's easier to ship and keeps it more affordable.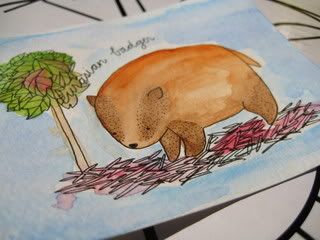 Anyway, you can see them all at my shoppe at WWW.STUFFBYSOPHIE.ETSY.COM.