This weekend has been a busy weekend! Friday was warm outside again so we played outside at the hidden park. Later on that night we went to the FORUM uptown because Chase's dj friend, DJ Rocktakon, was in town from NYC. We danced our asses off until 2 am. Saturday we went to Steve Munsell's (www.stevemunsell.com) house for a vegetarian potluck. I brought some mediocre Vegan Beenie Weenies scraped together at the last minute. Then we went to Elon, Hugh, and Bobby's house for Rusty Sneed's going away party. I haven't been working on arts and crafts stuff like I should be, hopefully I'll have more time the next couple of weeks. I'm still not working much but I decided that's cool. I'm fine with that for now. I have more time for days like this.
Here's Andy in his "4-square" uniform ready to play.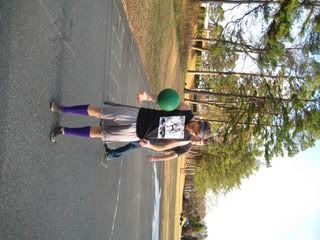 The court is really small and the hoops are pretty low as evidenced by white men can't jump here: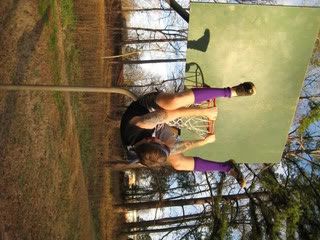 We played a game called Horse. It's hard when everyone playing sucks, cuz it takes forever to spell horse.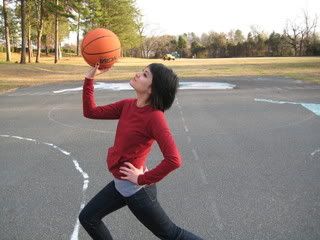 We played a really intense game of four-square. I discovered that I am awesome at four-square.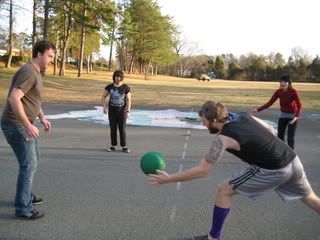 We even brought a jump-rope and played with that for a while.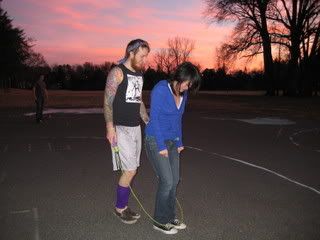 Irene and Jenny worked on their skateboarding skills. I can't even stand on a skateboard.
Laid around in the soft grass and enjoyed the weather as it was getting dark.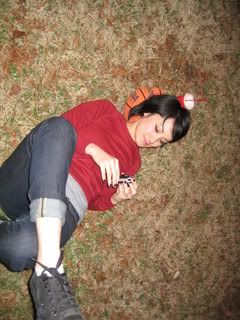 Andy looking at the sunset.