So I guess Andy is "in" Yardwork now? He played tambourine (hardcore tambourine) and bass on one song. It was a great show! They're playing another house show on Thursday.
Hear them at http://www.myspace.com/wetdigitalredstorm
*This band was from Athens. They were HILARIOUS. Their songs were so funny. They had a song called DEEPDICKING.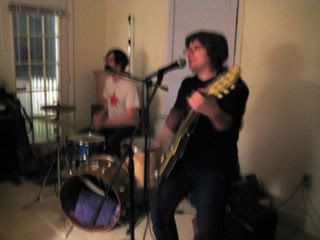 *Eddie (Yardwork)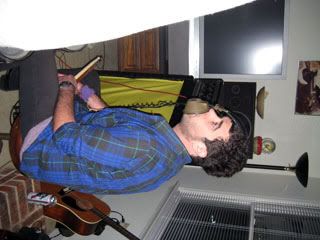 *Thomas (Yardwork) blowin' it up on his accordian
*Yardwork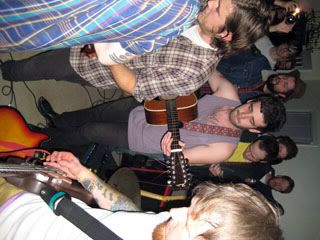 *Matt Nelson (Yardwork) on his ukelele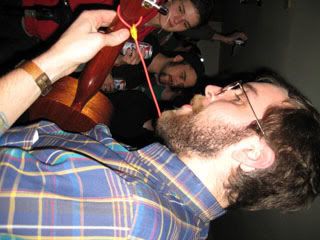 *Andy played his tambourine so hard that it busted all over the place. Disks went flying everywhere. It was a Christmas present I got him from Egypt!! *sniff* We're going to remake the pieces into a windchime.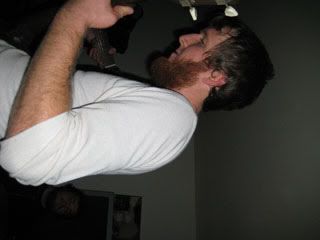 This was an awesome weekend!