So one of the awesome gifts I got Andy was the brand new dvd-boxed set of Discovery Channel's "Planet Earth" series. There was a short segment on Birds of Paradise and it was one of the most amazing things I've ever seen on tv! The birds look like beautiful freaks....aliens or something. They just look so crazy and unreal. So it inspired me to do a series of paintings that will be called "Birds of Paradise: Exotic birds of Papau New Guinea".
The thing is photographs and information on this species of birds is pretty rare so I will have to get something resourceful, like this book in order to be able to do it, but it's pretty expensive (like $160)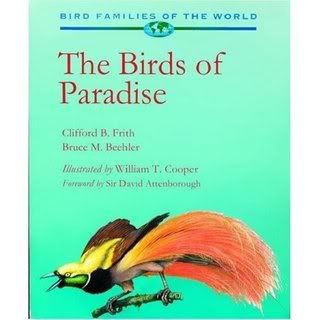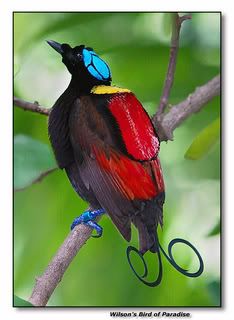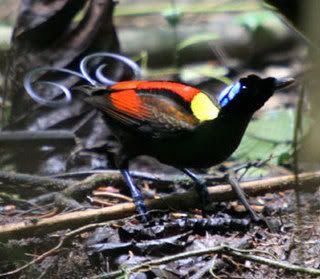 So Andy has been obsessed with wild mushrooms for a while now, particularly the Amanitas Muscaria, and I have always thought wild mushrooms to be interesting and pretty, so I am also going to do a wild mushroom series as well.
"amanitas muscaria"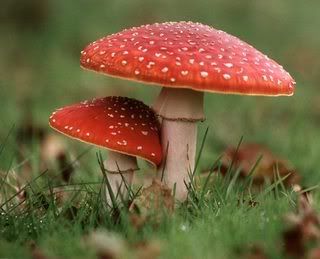 I actually got Andy a gorgeous jar from Anthropologie that has wild mushrooms on it as a Christmas gift because I knew he would appreciate it. I'll post a photo of it later.