This Christmas has been amazing thus far! It's Andy and I's first christmas together. We've just moved into an adorable little house and are almost done setting everything up. It looks pretty good already! And Irene and I have a studio room and Andy has a huge backyard. I have a feeling I will be spending a lot of time in the studio room working away on projects (I hope). Here are a few photos of some of my favorite christmas presents so far (also my mom is getting me nice fabric shears and pinking shears and a blender, which i am beyond amped about).
The studio room actually has a sewing machine table and sewing machine set up (at all times!) i'm hoping that it will encourage me to learn how to sew a lot better, you know, easy access and all.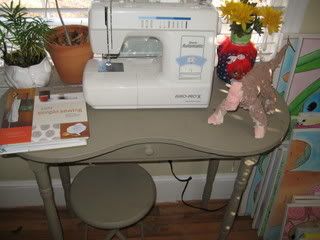 Mary Kate got this for me to hang in the studio. It's cool! Some punk rock girl that makes collages told her it was made of real onion skin, but it's not real onion skin.
Irene got this for me from an artist in NYC. they are made of found objects, in this case, lead animals.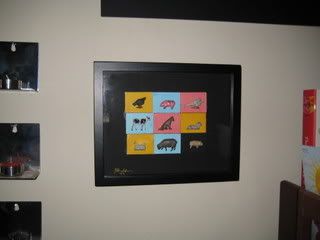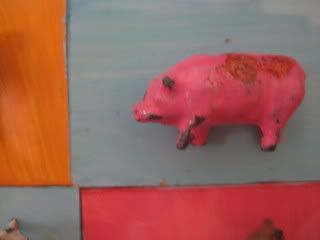 I can't believe Irene made this for me! it's comprised of my two favorite things: Tupac and dish towels. Also she made it! How awesome.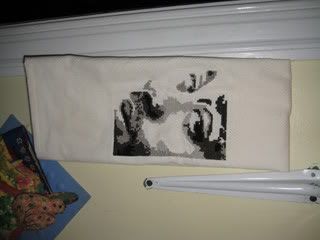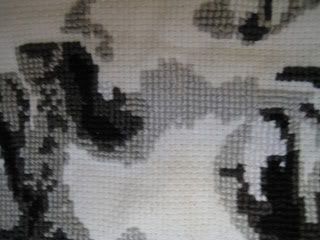 I got this for Andy's mom from Anthropologie (my workplace). then i got one for myself! I'm gonna fill it with black pepper even though it's a sugar bowl. I dont really use sugar much.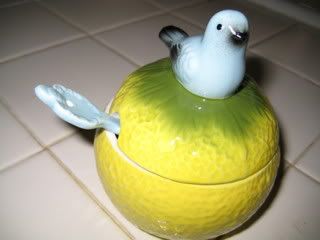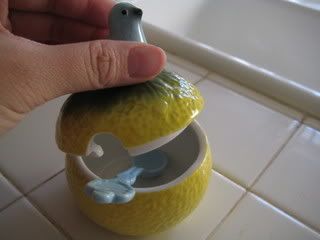 The best gifts I'VE EVER GOTTEN. Le Creuset Cookware! from andy. in gorgeous colors he picked out himself too. I would probably never buy them for myself because it's too freaking expensive but now I want a whole set.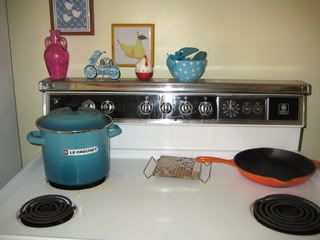 Porcelain. Carribean blue outside and creamy color on the inside.
I'm a Brand Whore when it comes to cookware.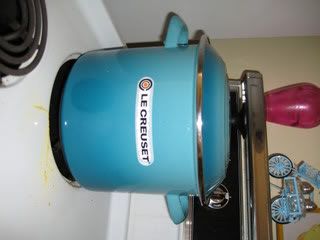 Le Creuset cast iron skillet in a vibrant orange!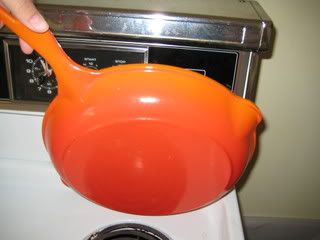 More to come later.